Sweet, tangy and delicious all natural key lime pie perfectly portioned for two!
Jump to Recipe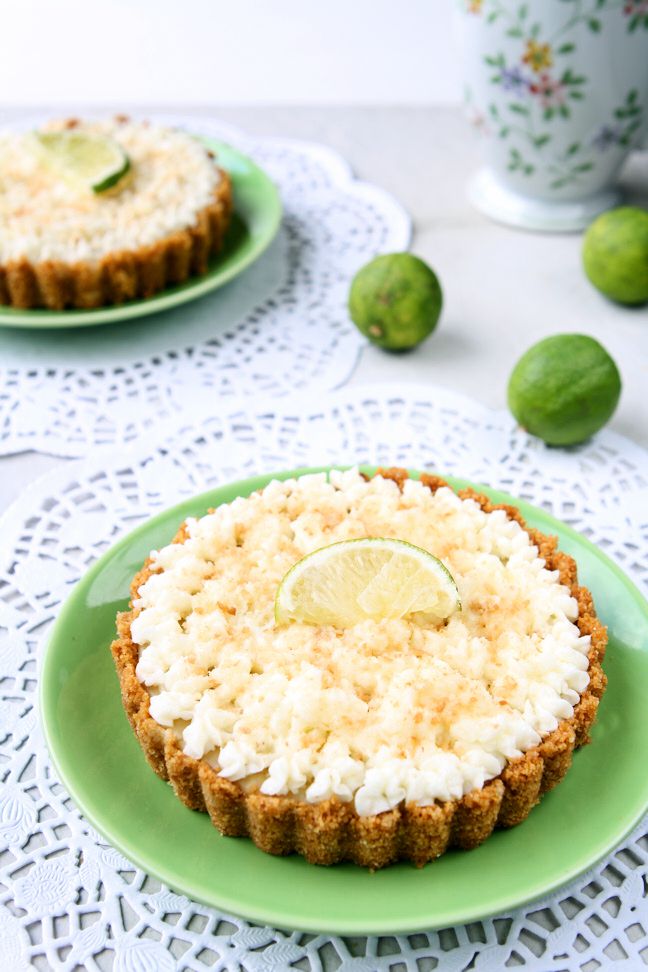 What is your favorite dessert? Those who know me well know that key lime pie is mine. The tangy sweetness of the filling, mixed with the smooth creamy flavor of the topping sitting on a bed of buttery graham cracker crumbs is pure bliss. Sorry for waxing poetic there, but that is what key lime pie does to me. I cannot recall the day I was introduced to this luscious dessert, nor can I recall how I felt about it the first time I tasted it. Perhaps I approached it with the same controlled reservation with which I seem to approach everything else. Then later I came to realize that my affection for this treat is steadfast and I'm not afraid to tell anyone how I feel about it when the topic comes up. And so I'm telling you now as well. It's the way I imagine it to be when the love of my life finally enters my life. First controlled reservation gives way to realization which finally leads to enthusiastic confession.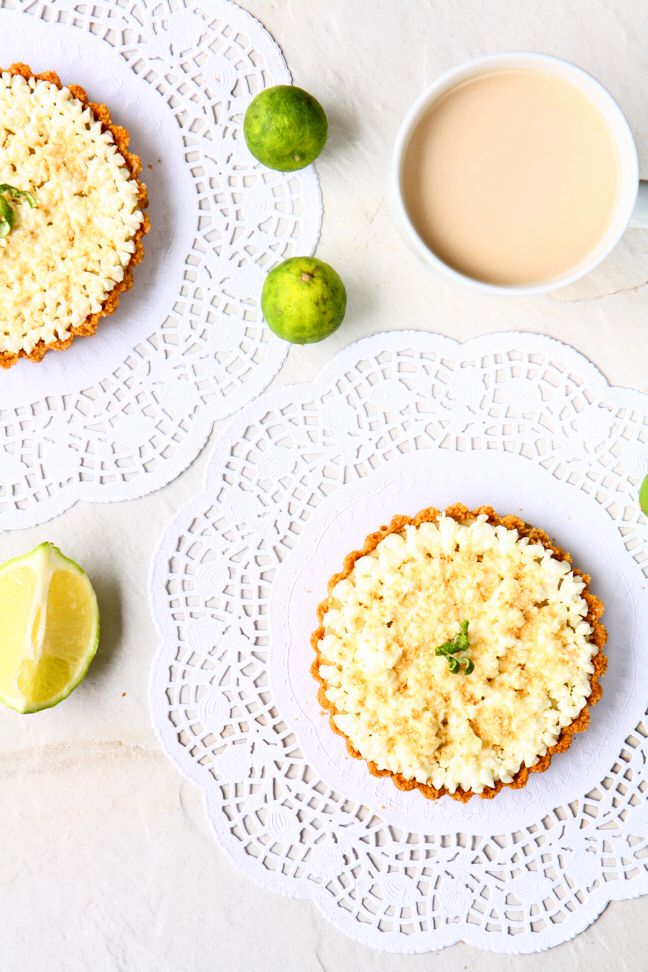 Anyhow, back to this pie. Okay, so technically this recipe uses regular limes rather than key limes, but it's tasty nonetheless. Let's be honest. It would take forever to zest and juice enough key limes even for this recipe; although the effort is worth it, in my opinion. What I wouldn't do for a taste of this pie! Like any worthy love affair, it doesn't come together in a moment, but it does come together in an afternoon. If you like key lime pie even half as much as I do, surely you wouldn't quibble about that, right? It's totally worth it. Believe me.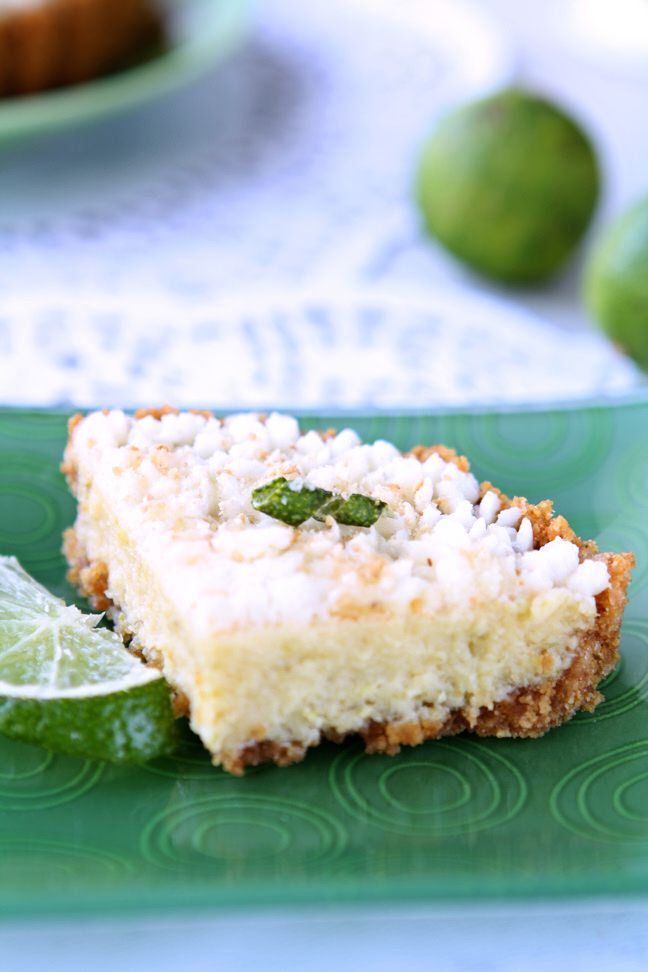 These photos don't even do it justice. I took them on a rainy afternoon. The lighting wasn't the best. Yet I couldn't wait to share the recipe for this delightful pie with you. Don't we all need some pleasure once in a while? So less-than-perfect photos it is. Hopefully you'll forgive me.
I share this pie with you to make and share with a loved one of your own.
Recipe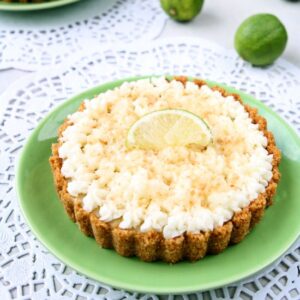 Key Lime Pie for Two
Sweet, tangy and delicious all natural key lime pie perfectly portioned for two!
Print
Rate
Ingredients
Filling
2

large

egg yolks

2

teaspoon

grated lime zest

two regular limes

¼

cup

lime juice

⅔

cup

sweetened condensed milk
Crust
½

cup

graham cracker crumbs

4 whole graham crackers

2

tablespoon

unsalted butter

melted and cooled

4

teaspoon

granulated sugar
Topping
¼

cup

heavy cream

chilled

2

teaspoon

confectioners' sugar

⅛

teaspoon

vanilla extract

clear
Instructions
Filling
Whisk egg yolks and lime zest together in medium bowl about one minute.

Whisk in sweetened condensed milk until smooth, then whisk in lime juice.

Cover mixture and set aside at room temperature until thickened, about 30 minutes.
Crust
Meanwhile, adjust oven rack to middle position and heat oven to 325 degrees.

Sprinkle butter and sugar over graham cracker crumbs and mix together. Mixture should resemble wet sand.

Press mixture into two 4-¾ inch mini tart pans or one 6-inch pie plate. Use the back of a spoon to press into the sides.

Bake until just beginning to brown, about 10 minutes. It will take a bit longer if using one 6-inch pie plate, about 15 minutes.

Transfer pans to a wire rack to cool, but leave oven on.

Pour thickened filling into warm pie crusts and bake until center is firm but jiggles slightly, about 15 minutes.

Let pie cool on wire rack, about one hour. Cover loosely with plastic wrap and refrigerate until filling is chilled and set, about 3 hours.
Topping
Using hand mixture set at medium-low speed, beat cream, sugar and vanilla in medium bowl until foamy, about 1 minute. Increase speed to high and beat until soft peaks form, 1 to 3 minutes. Pipe whipped cream attractively over the top of the chilled tarts and serve.
Notes
Recipe from The Complete Cooking for Two Cookbook by America's Test Kitchen.
Nutrition
Calories:
725
kcal
|
Carbohydrates:
86
g
|
Protein:
13
g
|
Fat:
38
g
|
Saturated Fat:
22
g
|
Cholesterol:
290
mg
|
Sodium:
290
mg
|
Potassium:
492
mg
|
Fiber:
1
g
|
Sugar:
71
g
|
Vitamin A:
1310
IU
|
Vitamin C:
12
mg
|
Calcium:
348
mg
|
Iron:
2
mg